Liberty Media's Slow Music Industry Takeover
Hello, hello! A few bits of housekeeping to start this week. I'm still working through the issues with readers who were unsubscribed from the mailing list and hope to be finished by my next issue. I'll be off next week and will be back on October 7th. Also, this evening at 7pm EST, I'll be hosting another reader call where I'll continue the conversation on Liberty Media's position within the broader music industry. The sign-up link is right here, and Kurt Woerpel's lovely flyer is below. Now, let's dive into the oft-overlooked Liberty Media.
---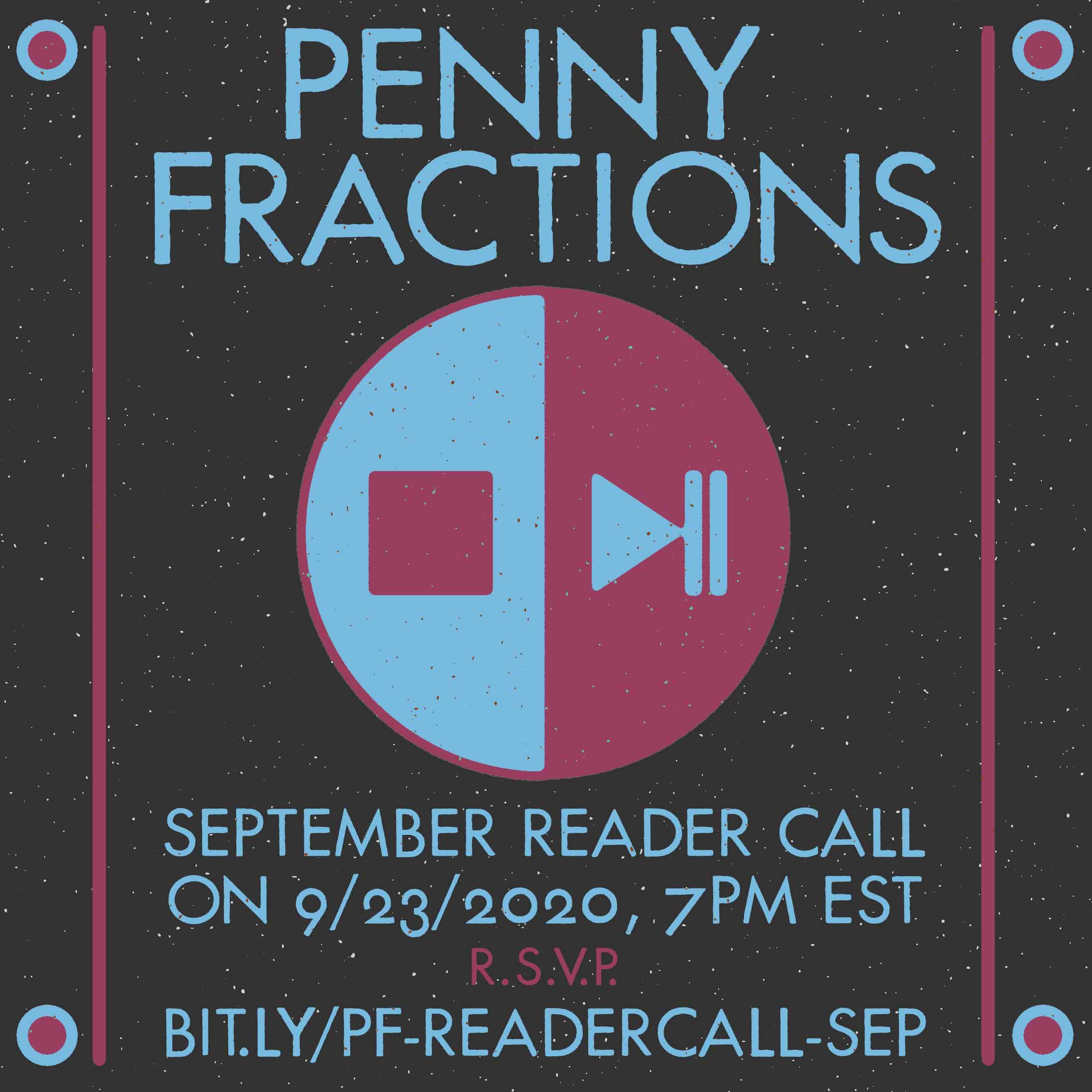 Earlier this year I wrote about the dual influence of private equity and large banking institutions on the record industry; and Tencent's many, many investments in global music firms. Liberty Media is the focus of this week's corporate chronicling with stakes in Live Nation Entertainment, SiriusXM, JioSaavn, and iHeartMedia. Global media conglomerates were the previously dominant corporate player within the music industry until the mid-2000s, so consider this a parallel history to the more financialized paths I previously outlined. (Another example of this trend would be General Electric's ownership, then selling of RCA/Ariola to Bertelsmann A.G. in the mid-1980s) The goal here isn't to provide a clear roadmap to Liberty Media's future but rather to help contextualize its past.
A Merger, An Acquisition, Rinse, Repeat
Liberty Media was founded in 1991 by John Malone. The company was a spin-off of the mid-century cable company, Tele-Communications Inc, which grew to be one of the United States' largest cable companies. The early history of Liberty Media is a rather long string of mergers and acquisitions that defined the corporate landscape after the Telecommunications Act of 1996. Suddenly the venture capital money that was flowing into new technology firms was butting heads with established twentieth-century media players in print publishing and cable broadcast. In 1999, AT&T bought Liberty Media only for a couple of years later to split off the company leaving it with cable brands like Discovery and QVC. A few years later Liberty would trade some assets including 10% of E! Entertainment, 100% of International Channel Networks, and $545 million to get back the stock Comcast owned in Liberty. This sequence of buying and selling would define much of Liberty's early decades of existence. (Before I get further into this, I'm going to center primarily on Liberty's dealings with music companies, so I'll set aside its ownership of the Atlanta Braves and Formula One Racing. A ridiculous caveat but one I still must make it.) Now, Liberty Media wasn't the only company tangled in endless corporate shuffling, let's stake about the Home Shopping Network.
Founded in the early 1980s, the Home Shopping Network decided to spin off a number of its stations it acquired over the years into Silver King Broadcasting, which was backed by...Liberty Media. A couple of years later HSN bought over 50% of Ticketmaster, which wasn't too removed from Pearl Jam's rather public fight with Ticketmaster over its predatory service fees. HSN would complete the purchase in 2003 and eventually spin it off only a few years later in 2008, rumored to be at the behest of Malone.
Made during the heart of the financial crisis, Live Nation and Ticketmaster merger was met with much chagrin to many within the industry concerned about potentially anti-consumer and worker outcomes. A reason for Live Nation's eagerness for the merger was $800 million it sat in debt and the New York Times also reported Live Nation's CEO Michael Rapino expressed concern over a potential outside purchase. Now, This left Liberty Media with a minority share, which it upped in 2010 to gain a controlling share of what is now known as Live Nation Entertainment.
Prior to that, the additional purchase John Malone in 2009 told the Denver Business Journal (emphasis mine):
I don't think it makes any sense in putting [DirecTV and a merged Ticketmaster-LiveNation] together, but there could be a lot of synergy in them working together. If DirecTV says it's ready to promote new talent and you want to take it on tour, you know, it kind of works. And the ubiquity of DirecTV makes it kind of unique. You don't want to put it on broadcast TV because then everyone gets to see it for free, right? What you really want to do is promote something, increase its economic value by having an element of scarcity, a uniqueness, but still be able to monetize it effectively...We have a big stake in [travel-booking website] Expedia, and I think ultimately [time-share vacation services company] Interval Leisure Group, which is one of the spinoffs of IAC, should relate to each other.
Malone's outlining of potential corporate synergies feels like an excellent distillation of the Clintonian era of media conglomerates. Where on paper, or in an interview, dots could be connected for thoroughly extensive corporate power, the reality mirrored far closer to the previously-outlined in wreckless mashing-up and then decoupling of companies. That's not to say there weren't real consequences to such mergers as we'll see in Liberty's next big play.
In 2007, Sirius Satellite Radio and XM Radio announced a merger. Both companies were, no surprise, loaded with debt after years of attempting to make a new radio market that was explicitly outside of the realm of already publicly regulated radio. Even after over a decade and billions of investment dollars, there wasn't much of a clear business path for either company. Again, similar to Live Nation, Ticketmaster's merger was met by loud public outcry, including Massachusetts senator Ed Markey who correctly foresaw "a satellite radio monopoly". The merger still went through and within a year of completion, Liberty Media was ready to invest in the newly minted, though still heavily indebted, radio giant.
Other major music moves made by Liberty Media have been a little less dramatic. The company publicly invested in the Indian music streaming platform Saavn during its series C round, though Business Standard reported they were already a prior investor. This investment took a new character when Saavn and Jio merged to create JioSaavn, one of India's largest music streaming platforms. SiriusXM also made a massive investment into Pandora in 2017 before completely buying out the company in 2019 and invested $75 million into SoundCloud earlier this year. (In case you don't read to the bottom, that's where I work for my day job.) Still, those inner moves of SiriusXM are a bit minor compared to Liberty's bigger prize.
Since 2018, Liberty Media's made numerous public gestures at buying up a larger share of iHeartMedia, formally known as Clear Channel. So far nothing went through, so the company sits still with its 5% state in iHeartMedia but earlier this summer the Department of Justice did approve the company taking over 50% of iHeartMedia. This now creates a when, not if, countdown clock till Liberty takes an even more outsized role in the music industry.
Now, let me be clear: These are all some of the music industry's worst offenders of labor and consumer abuse. Live Nation created the 360 deal model, SiriusXM dragged its feet for years dodging royalty payments, and Pandora, which didn't pay employees for years, also was a leader in suppressing payouts to artists. Now, iHeartMedia did change from its old name of Clear Channel but the company is the purest distillation of the Telecommunications of Act of 1996, which led to massive radio consolidation and job loss. Now many of these poor corporate actions well predate Liberty Media but their ownership hasn't seen much positive reform in these companies' activities, perhaps even some regression.
The last couple of years of moves have given rise to increased speculation about the company's vision with all of these moving parts. (Or even rumors of additional entertainment investments.) Over the last 30 years of Liberty Media, one could rightfully argue there isn't a coherent media vision from the company. That is just one part of a company that includes the Atlanta Braves, Formula One racing, and various cable channels. The Clintonian era conglomerates that were allowed to balloon through the 1990s similar were just collecting pieces seeing what worked, what didn't and moving along. This differs from the highly financialized major label system where there is a bit more desire for mutual cooperation amongst firms. The end result is probably best explained from a Billboard quote from Josh Hill, an investor in Liberty Media, that he gave earlier this year about what buying into iHeartMedia could mean (emphasis mine):
"You could cut duplicative cost functions like finance, HR, and marketing and reinvest into the business through technology and data collection," Hill says. "You can see what people are listening to on playlists. You can go to advertisers and say, 'We have this podcast and the prime listening demo is women aged 35 to 45 who have kids and jobs.' You say to the DOJ: 'We're going to make that more, instead of less, attractive to the consumer.
Job cuts and better advertising. A vision everyone in the music industry can get behind.
Unheard Labor
A number of artists on American late-night shows signed a letter demanding equal treatment to their other on-set peers with regards to paying, streaming residuals, and health care contributions. I stand with those musicians since musicians, often people of color, are routinely given the least of the big Hollywood unionized workers. The United Kingdom's Musicians' Union polled their members and found widespread concern over the future of their industry as the country prepares to tighten measures to prevent the spread of coronavirus. Last, support to the Parcast Union, which is still waiting on recognition from Spotify. If Daniel Ek wants a million musicians living off his platform then at least recognize the union of its core employees.
A Note of Financialization
"Fun" news first. The Chainsmokers announced a $35 million venture capital fund, Mantis, whose initial backers included: Mark Cuban, James Coulter of the private equity firm TPG Capital, well-known investors Ron Conway and Keith Rabois, and others undisclosed in early reporting. Mantis already backed FitOn, a celebrity-based fitness app from a former Fitbit exec; and LoanSnap, a mortgage loan company that uses "artificial intelligence" to get better loans for people. (Shrivers crawled down my spine mentioning both of those apps.) Now, the Chainsmokers' commitment to self-actualizing music financialization already included selling their songwriting catalog to the Hipgnosis Song Fund. Along with earlier this year playing an unsocially distanced concert in the Hamptons that was opened by Goldman Sachs' David Solomon. Congrats fellas!
Now in less explicit parody news. Kobalt is rumored to be raising more capital or outright selling. I'm slightly more curious about the goal of Kobalt Capital, one of many post-financial crash excessively-finance-backed song rights hoarders. It's not made the same big splashes as the Hipgnosis Song Fund or even Concord Music Group but is backed by many fellow travelers in the world of finance.
6 Links 2 Read
Spotify CEO Defends Keeping Transphobic Joe Rogan Podcasts Online - Vice
The baseline transphobia outlined here from Rogan and his guests is abhorrent, but I find it more remarkable that Spotify all-hands meeting information leaked out over this. Typically Spotify "leaks" are fairly strategic press releases in the guise of reporting but this mirrors closer tensions over Spotify's attempt a couple of years ago to remove certain artists from the platform. But, while that felt like executive infighting, this, at least according to the reporting, is a bit more grassroots. Always curious about sustained internal worker struggles in companies without a formalized union structure.
Breaking point: Bandcamp's New Monopoly - A Critical Consideration - DJ Lab
A fairly critical assessment of Bandcamp presents a number of concerns but hints at constructive ways that the power imbalance between the company and working artists could be alleviated. The original piece was in German, so the link above is the Google translate version, which the author told me was pretty solid.
2 Entertainment Lawyers Break Down Kanye West's Recording Contracts - DJ Booth
Kanye's excessively public discussion of record contracts is interesting but I appreciated this more detailed breakdown of his contracts. The lawyers observed that these were outrageous contracts, which in a way proves West's point about how broken the current system is. Now, certainly wouldn't argue the current set-up of record contracts is looking out for artists' best interests but not quite sure such real-time airing grievances will help with that. Though certainly happy to be proven wrong!
'The Talent Ate Good for Years': Promoters to Shift More Risk Onto Artists When Concerts Return - Billboard (Subscription Required)
This article centers on stadium-level acts but does offer some hints about broader issues of live music's eventual return. What's confusing to me is why artists, and all of the touring workers they support, should accept worse deals from the live music duopoly of LiveNation and AEG. Obviously, all parts of the live music industry are struggling but when Live Nation is able to raise millions of dollars from Saudi Arabia's sovereign wealth fund, then forgive me for not being as sympathetic to their continued attempts at squeezing touring musicians.
Hire Roadies: The Case for Tour Managers and Crew Without Tours - Water and Music
Cherie Hu spoke to a number of tour managers about the current state of the live music industry. Though some can find work, the broader tone of the article is that it'll be months, if not a full year before live music returns to normal. Even though we've seen frantic attempts at "reopening the economy" the slow rise of cases in various European countries and the United States reaffirms my early pandemic reflexive ask to rethink parts of live music's political economy.
How the Streaming Exclusive Died and Came Back to Life - Rolling Stone (Subscription Required)
The exclusive music question is back. Even though labels backed away from this form of experimentation after Frank Ocean's Blonde, the idea never completely fell off the table. Now the tip-toeing is with podcast content while not as headline-grabbing as a Beyoncé album appearing exclusively on Tidal, still hints that such siloing of content isn't an industry third rail.