The Record Industry's Facebook Plan
Hello, I hope folks are doing well today. First off, on September 23rd at 7 pm EST, I'll be hosting another reader call, so if you're interested, sign up here (Also, check out Kurt Woerpel's lovely flyer below). Just to give a quick rundown: We'll discuss a couple of recent news stories, I'll walk through a brief presentation on the main topic (Liberty Media), we'll open up for a wider discussion and wrap within an hour. These calls are a pure joy to me and I'd love more readers to join if you're interested. Last month, I was invited to the Money 4 Nothing podcast, where I talked about Napster, the 90s CD bubble, and misleading media narratives. Give that a listen when you get the chance but now let's talk about the record industry's strategy for one of the world's largest social media companies.
---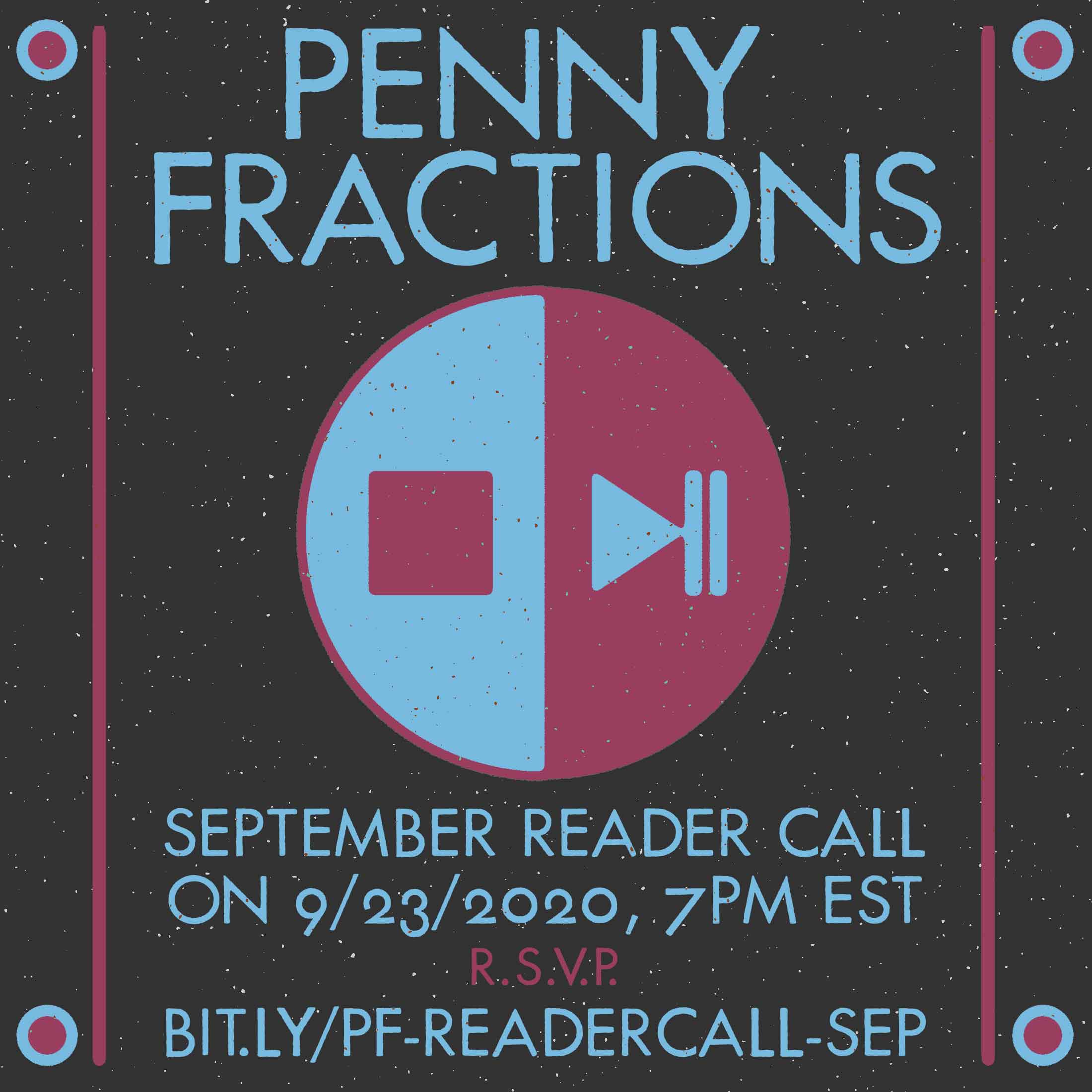 There's no secret here: Facebook doesn't hold a grand plan for its involvement in the record industry. Similar to Microsoft, Softbank, and Walmart vying for control of TikTok, one can contort into a knot hypothesizing a strategic reason for the purchase, but it's more likely that nobody wants to miss out on such an opportunity put on the table. An assumption of a more refined strategic plan, I'd suggest, would be a poor way of reading the moment. A contrast can be made with Spotify's conscious shift towards podcasts which is mirrored in multi-million dollar acquisitions (see: Gimlet, Anchor, etc.) and public rhetoric. However, this isn't to say that there aren't problematic issues with Facebook's increased role in the record industry (I'll certainly point them out). Rather, I'll argue it's the major labels partnering with Facebook that are using, at this point, a well-established business strategy.
A couple of years ago I wrote about Instagram's efforts to get closer to the music industry, specifically around the launch of IGTV and the ability to add music to stories. The story featured a press release quote from Ole Obermann, the Chief Digital Officer of Warner Music Group, that's worth resurfacing (emphasis mine):
Our partnership with Facebook will help expand the universe of music streaming and create supplementary revenue for artists. Fan-created video is one of the most personal, social, and often viral ways that music is enjoyed, but its commercial potential is largely untapped.
Explicitly, the goal of partnering with Facebook for Warner Music Group was simply to create an additional revenue stream. Not exactly a lot to get excited about there. Even more so when these are the deals that artists for years have bemoaned as not providing them a sustainable income.
Rereading what I wrote in 2018 for Music Business Worldwide, I conflated Facebook's mission (a potential YouTube competitor) with the record industry's (another potential partner for licensing agreements). This might explain why Facebook has continued to cycle through new video formats and record labels don't appear too concerned about what is or isn't working once the deals are in place. At least publicly there isn't the same level of consternation as with YouTube, though reports about Facebook limiting live streaming would imply that record labels are certainly turning a blind eye to new emerging behaviors in Facebook's universe.
A few weeks ago, when I wrote about Apple and how record labels eventually got on board with iTunes, I mentioned that this was the moment when record labels begrudgingly accepted that they'd be shut out of owning the format of distribution (unlike Sony with CDs). Previous less coordinated actions of record labels led to the creation of two major label-backed streaming services like Pressplay and MusicNet, and even EMI at one point internally teased the idea of its own digital download store in the early 00s. However, it was after the Apple deal and the sudden success of iTunes, that a new roadmap appeared for major labels. Either invest in music tech (Spotify/Triller) or constantly scrap with companies like Pandora over licensing deals. That strategy has worked out well as the record industry reversed over a decade of falling revenue. Yet, there continue to be forward-looking concerns for the industry.
Industry analyst Marc Mulligan, who pointed out slowing industry growth prior to coronavirus, champions solutions of diversification of revenue sources for the industry. Often these ideas lean on more artist-to-fan connections that borrow from Tencent Music and other industries like gaming. That runs counter to how Facebook is viewed by major labels, as simply another way of importing a nearly two-decade-old way of doing business with a tech company, rather than pushing for a larger shift in the industry. A recent example is that while Facebook is rolling out more Twitch-like live streaming features across its platforms, its biggest music-specific announcement this year was that it finalized agreements with record labels and publishers to allow music videos. A move to find a new home for already-established content.
A March 1975 Cash Box ran the alarming headline "Is The Industry Committing Suicide By Writing Off Adult Market?", which decried the lack of appeal across age demographics in the industry. The story correctly observed the self-imposed ceiling that the record industry was constructing by only targeting a younger, more narrow, target demographic. This is an issue that the record industry has addressed in a number of ways (Adult Contemporary, American Idol, Adele) since the 70s but the 21st century has opened up an easier solution to such concerns.
There didn't need to be a concern about how a record will sell to older music fans if the record industry could just meet them directly on whatever platform they congregate. When a new technology platform catering to a potential new audience arrives, the record industry can just impose what is effectively a tax to keep their content on the platform. This, in a way, is a reasonable solution to head off an eventual problem but it's one that leaves artists completely abandoned. Now if Facebook is just an accomplice here, along with other tech firms, then what else is it directly doing?
Instagram's most notable contribution to the record industry in 2020 is probably the Verzuz series, which pits rappers, producers, and singers against each other playing their own songs and stroking the nostalgia of 90s babies everywhere. Now, the show's popularity certainly isn't at the levels of the early days of American Idol, or even The Voice, but it certainly does feel like a more tangible impact than anything happening in the live streaming concert space right now. Yet, instead of Instagram trying to connect with its creators and start to make a claim on this space, Apple stepped in to fold Verzuz into the Apple Music experience. This mirrors Apple's relationship with the music industry, where it's willing to embrace eating marketing and production costs for the record industry in order to allow it more direct access to the music's cultural capital.
Considering how much music flourishes on TikTok, YouTube, and even previous spaces like Vine, perhaps Facebook's moment with music already passed, even if it keeps trying to relight the flame. See Facebook's current awkward TikTok-clone Reels and don't forget its former TikTok-clone Lasso. Apple certainly isn't a Hollywood studio but its connection to the record industry is better aligned with the company's goals than Facebook's odious goal to serve ads to every single living human.
Now, if this is a potential audience mismatch, then it's worth eyeing another financial move made by the company. Facebook invested $5.7 billion in the Indian telecommunications company Reliance Jio, the owner of JioSaavn, one of India's largest streaming platforms. The Music Ally write-up aggressively stated this wasn't about Reliance Jio's connection to JioSaavn. Even if taken at face value, there is something that should be asked about how Facebook got to a point where a telco investment would spark questions about how it might impact an Indian music streaming platform.
The record industry continues to enact light shakedowns of tech companies in place of needing to sustain its own political economy. In a way, the bullish projections for the record industry are just following the increase in tech stocks, as streaming in America is at least 80% of industry revenue. A 2014 Billboard industry headline ("Is Another Tech Bubble Forming Around Music Streaming?") in a way feels quaint. Not that one shouldn't be concerned about such investments and the bubbling-like characteristics of this moment but that even if there was a bubble, the last couple of decades of major-label moves, in particular, suspended a previous decade-plus revenue freefall. Major labels figured out a way to negotiate better, even if not on the terms they most enjoy, with the tech industry. Even as one of the world's biggest tech firms, Facebook is just fulfilling the same role of tech firms prior.
Unheard Labor
Last week, #TheShowMustBePaused released a set of demands for the music industry. Jamila Thomas and Brianna Agyemang, the two founders of this effort, asked for a response in the next 30 days, which...I'm not confident will happen, but who knows. Still, even though I've held my reservations on this entire project, it's great to see that one of the demands suggested getting rid of contract-like work. The Artist Rights Alliance released a public letter to Jeff Bezos, Amazon's CEO, addressing concerns over Amazon Music's proposed integration with Twitch and its usage of unlicensed music. Certainly can't say the news of such integration didn't also shiver up my own spine.
A Note of Financialization
Tencent continues its spree of music investments. Last week, it was reported that Tencent Cloud Europe and Time Internet invested $41 million and $10 million respectively into Gaana, one of India's largest music streaming platforms. The two companies are Gaana's primary investors, so certainly not too surprising. Hipgnosis ethos of "gotta catch em all" continued with the acquisition of Nicki Stixx's catalog, including all of his work with the hair metal band Mötley Crüe. The private equity firm MidOcean acquired Music Reports. Music Business Worldwide called them a Harry Fox rival, which is also owned by the private equity firm, the Blackstone Group.
6 Links 2 Read
Artist Ownership is the Way to Fix Spotify's Broken Streaming Model - Music Ally
Austin Robey, one of the founders of the music co-op Ampled, teased out how an artist-owned platform could help address deeper issues with music streaming platforms. Though I know there are campaigns and fights for upping streaming payouts, I really like Robey's proposal that such change would be better achieved through artists holding control over the decision-making process rather than just shouting for certain demands.
Financially Vulnerable, Independent Music Venues Worry Of Having To Sell - NPR
I must applaud that this piece centered on the National Independent Venue Association and National Independent Talent Organization, rather than Live Nation or AEG, to get a closer look at what the potential loss of these smaller venues would be to smaller musicians and communities. Public investment in these spaces should be a goal rather than begging the likes of Amazon, or Spotify, to invest in them. This creates real accountability and potentially far more sustainable spaces than holding out for billionaire philanthropy.
Spotify and Apple Music Disagree on the Future of Radio. Who's Right? - Water and Music
When I wrote about Apple a few weeks back, one of the points I wanted to stress was that Apple has occupied a slightly charming space to record labels explicitly because it's willing to shell out marketing dollars for artists. And what struck me here was less so Spotify's ridiculous pablum about on-demand overtaking linear audio consumption—I don't know if Spotify knows this but its entire press campaign from 2017 to early 2019 was all about playlists replacing the radio. However, Apple's willingness to throw cash at musicians for marketing isn't new, but why fix what isn't broken?
Why companies are buying up the rights to thousands of songs? - Global News
Expanding beyond the Hipgnosis Song Fund, there are a number of financial and private equity-backed firms collecting up song rights. I plan on writing about this topic a bit more in-depth later this fall but this is a nice mainstream summary of the trend.
What Will Happen to All These Music Livestreaming Platforms? - Water and Music
Here is an excellent snapshot of live streaming in 2020 and while I'm certain the market will shake out many of these efforts, it's nice to remember what a music space can look like when not flattered by consolidation.
Spotify Appears to be Building a Karaoke Feature – Just as Twitch Shuts Down Sings - Music Business Worldwide
This leak reminds me of the never-ending rumors of Spotify creating a physical music device. Certainly not the worst idea but also one that doesn't quite connect to the company's all-in push for audio and podcasts.